Home

/

ShinewayTech OCI-20BN-W Wireless Optical Connector Inspection Probe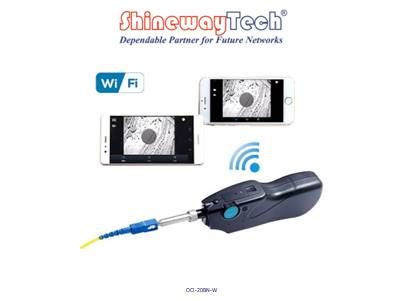 ShinewayTech OCI-20BN-W Wireless Optical Connector Inspection Probe
Stock Code:
Item: OCI-20BN-W
Description
The OCI-20BN-W is a portable optical fibre connector inspector for checking fibre and connector end-face cleanliness - ideal for benchtop & fibre-optic network installation technicians to eliminate error caused by poor quality or improper cleaning.
It offers excellent viewing of the connector/fibre end-face & teh ability to record & save image/video of fibre end-face. It can be connected to PC or phone by WIFI.
* More than 30 high-precision tips available including angled tips & lengthened tips for corners & hard-to-reach applications.
Manufacturer:
SHINEWAY TECHNOLOGIES
$2,880.75 inc GST
Downloads